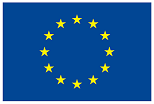 EUROPEAN UNION

EUROPEAN REGIONAL DEVELOPMENT FUND
"A way of doing Europe"
SUMINISTROS EVIA, S.L. within the ICE NEXT Programme (file ICEXNP_202202162572) has received support from ICEX and co-financing from the European ERDF fund. The purpose of this support is to contribute to the international development of the company and its environment.

This project consolidates the presence in the French, German and Portuguese markets of its fishing and sportswear areas.